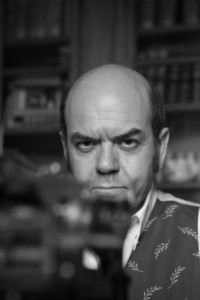 di Danilo Arona
Se qualcuno viene a casa mia, scopre con una certa inquietudine che ai muri della magione sono appese qualcosa come 120 maschere, provenienti da ogni parte dl mondo. Un po' le ho comperate io, ma siccome non ho girato tutto il mondo dispongo di una buona serie di amici che lo fanno e si ricordano di me. Ad esempio, una delle più "belle", dal mio punto di vista, è quella della maligna Kulan, essenza del male femminile, proveniente dalla Patagonia, luogo in cui non sono mai andato. Ma un mio caro amico che si chiama quasi come me lo ha fatto e ne è tornato con il piacevole souvenir per farmene dono.
Va da sé, qualcuno tra i visitatori mi chiede le ragioni di questo mio hobby che agli occhi di chi non mi conosce bene appare strano se non macabro. Perché le maschere, tranne qualche rara eccezione, rappresentano quasi tutte soggetti demoniaci o comunque all'apparenza spaventosi. Fin dalle origini dell'uomo impiegate in usi e ritualità collegate alla morte e all'altra dimensione, le maschere hanno espresso la loro funzione ora come corredi tombali ora come mezzi di protezione magica ora come componenti di travestimento teatrale. Per non dire del cinema.
E, dato sono un noto appassionato di horror, soprattutto di cinema, ecco spiegata la mia vocazione di collezionista di maschere. Senza scendere in sentieri psicanalitici, loro mi guardano dalle pareti ma io le controllo guardandole a mia volta.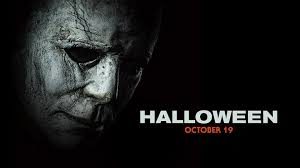 Ma torniamo al cinema. Il genere che frequentiamo con una certa assiduità abbonda di maschere. Faccia di cuoio, Michael Myers, il pagliaccio Pennywise di It, Jason dei Venerdì 13, Ghostface dei vari Scream, gli assassini delle Notti del Giudizio, quella di Jig Saw (on Italia noto come L'Enigmista). Senza citarle tutte (perché sono molte di più), c'è il rischio di scoprire che tutto il genere sia in realtà il terreno di incontro (e di scontro) con le Maschere – e peraltro uno dei padri fondatori, il mai troppo lodato Edgar Allan Poe, ci ha, appunto, lasciato l'immortale Maschera della Morte  Rossa.
Senza lanciarci in un dotto trattato, possiamo dire che con la maschera indossata l'uomo può dare libero sfogo ai propri istinti, giungendo a trasformarsi in demone in grado di procacciarsi da solo i propri sacrifici rituali. Così è nell'horror moderno, dove città, piccoli centri urbani e campagne, diventano luoghi deputati a una sorta di blasfema rappresentazione in cui i delitti rituali dell'orco "giustiziere mascherato" si possono configurare come veri rituali diabolici, ovvero uccisioni offerte a qualche destinatario fantasmatico o sovrumano.
Essendo vagamente anziano e dotato di elefantiaca memoria, sono quasi certo di non sbagliare se credo che i semi vengano gettati, un po' al vento e un po' tra le zolle, durante gli anni Sessanta: reminescenze hitchockiane, il thriller inglese di quel decennio soprattutto quello a marchio Hammer e quel filone  tutto da approfondire degli "Edgar Wallace presents" prodotti in Germania dalla Rialto Films dal '59 al '72. Soprattutto in quest'ambito da Maschera Bianca a incappucciati pluricromatici, da teschioni in stile Kriminal a occasionali quanto inquietanti maschere anti-gas, si sono gettate le basi per un ottimo magazzino delle idee da sfruttare a venire.
Infatti Dario Argento irruppe sulla scena e la figura tutta in nero dell'assassino senza volto dilagò, mantenendo per i migliori esempi del genere la sua originaria natura infantile e fantastica. Argento soprattutto ne L'uccello dalle piume di cristallo e Profondo rosso, ma anche tanti altri, notevoli prodotti di derivazione
Da qui ai Michael Myers, Jason e Faccia di Cuoio, ovvero le maschere più famose e rappresentative del genere, il passo è stato breve. Ed è soprattutto con John Carpenter al cinema e Stephen King in letteratura che "la maschera" si concretizza come punto di non-ritorno nella geografia sterminata del Mito: se il maniaco omicida del primo trascende da subito le sue caratteristiche all'apparenza umane per proporsi come demone deambulante e indistruttibile, i tanti Orchi di King si compendiano in quella notevole Maschera Mutaforma che è la faccia di It, mai così di moda negli ultimi tempi.
Insomma, nel 2018 siamo ancora qui. Per quanto immobili nella loro espressione, le maschere restano sempre l'anima facciale del filone. Sono tornate da poco quelle assai paurose del crudelissimo The Strangers di Bryan Bertino (2008), di certo una delle più raggelanti home invasion mai viste al cinema, protagoniste del sequel The Strangers – Prey at Night. Maschere brutali, malsane e a loro modo funzionali. «Perché lo fate?», chiede una vittima desolata ai propri carnefici. La risposta è: «Perché eravate in casa.» Scoccante e senza senso come tanta cronaca di oggi che è nera solo perché casuale. Uno di quei rari casi in cui l'horror abbandona coscientemente la sua naturale vocazione all'intrattenimento.
Ma, dato che di maschere scriviamo, sarebbe imperdonabile dimenticarsi delle Maschere di Cera, che ufficialmente sono quattro: quella del 1933 di Michael Curtiz,  quella con Vincent Price firmata da Andrè De Toth nel '53, l'opera iniziata da Fulci e firmata da Sergio Stivaletti nel '97, meglio conosciuta con le iniziali M.D.C., e basata su una storia di Dario Argento e La maschera di cera di Jaume Collet-Serra del 2006. Tutte storie che traggono linfa dal primario House of Wax di Charles Belden, una piéce teatrale basata sul binomio fra follia e suggestioni dark del museo delle cere, a sua volta diretta ispiratrice di altri film quali Il mulino delle donne di pietra di Giorgio Ferroni (1960), Il mostro del museo delle cere di Bud Townsend (1969) e Waxwork di Anthony Hichox (1988).
Esaurita, si fa per dire, la cospicua parte cinematografica, resta però il fatto che casa mia, per una certa corrente estrema del cattolicesimo praticante, sarebbe senza dubbio una delle tante porte dell'inferno: il defunto Padre Gabriele Amorth rilasciò nel 2016 un'intervista sull'argomento alla fine della quale così invitava a liberarsi delle maschere "etniche":
«È a rischio e pericolo di ognuno comprarla (la maschera). Io, certo, non la vorrei nei miei locali. Gli effetti negativi, ammesso che vi siano, possono essere l'avversione al sacro, la presenza insistente di disturbi locali quali odori nauseabondi o rumori innaturali, la persistenza di sintomi fisici negativi sulle persone o di situazioni lavorative o affettive particolarmente sfortunate. È sicuramente una buona cosa procedere con una bella benedizione; tuttavia, la cosa migliore da fare, in caso di grave dubbio, è di liberarsi dell'oggetto, provvedendo magari a farlo bruciare, se possibile sotto esorcismo.»
Ovvio, non commento. Ma, nel mio caso, bisognerebbe procedere a 120 roghi e altrettanti esorcismi. Gasp!